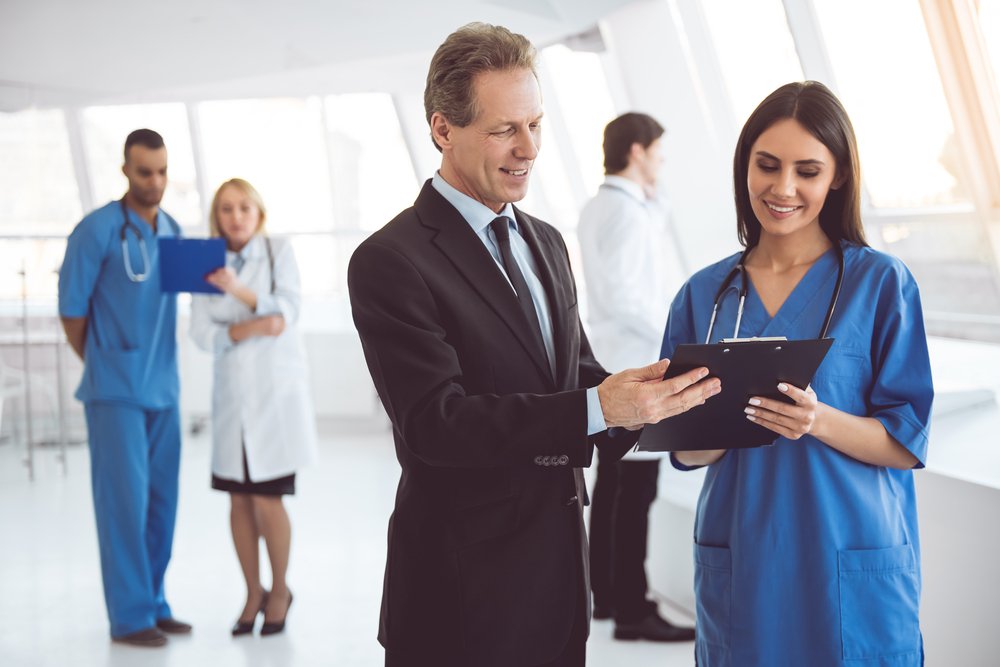 As a busy executive, you're likely running to the next meeting or figuring out how to avert the latest crisis, and probably juggling your own personal and family life at the same time. You may not have time to research and compare different health care providers. And when you need care, you often need it quickly – without having to jump through hoops. That's where a concierge care plan comes in. A concierge care plan is a great way for executives to get the high-quality, personalized health care they need without all the hassle.
What is Concierge Primary Care?
Concierge primary care focuses on preventative care rather than reactive care. Instead of getting treatment when you feel sick, you get access to care that helps prevent illnesses from happening in the first place. With preventative care from your concierge primary care plan, you can receive services like:
Annual health exams. 
Quarterly health exams. 
Blood work. 
Specialized health screenings.
Women's healthcare. 
Men's healthcare.
Adult ADHD Screening.
Depression Screening.
Travel Consultations.
Nutrition Consultation.
Personal Training Consultation.
Physical Therapy Consultation. 

At Connected Health, we offer concierge care plans that are designed specifically for busy executives. We can help you find the right provider, schedule appointments, and even coordinate your care with other providers. We'll also work with your insurance company to make sure you get the coverage you need.
Why Executives Need a Concierge Care Plan
Anyone can benefit from concierge primary care, especially those who have busy lives. There are several reasons why an executive might need a concierge care plan, such as:
You need quick access to high-quality care - When you're dealing with a health issue, the last thing you want to do is spend hours researching different providers or waiting for an appointment. With a concierge care plan, we can help you find the right provider and get you in for an appointment quickly.
You need personalized attention - At Connected Health, we get to know our patients and their unique needs. We'll work with you to create a care plan that's tailored specifically for you.
You need help coordinating your care - If you have multiple providers, it can be difficult to keep track of all your appointments and medications. We can help you coordinate your care so you don't have to worry about missing an appointment or taking the wrong medication.
You need someone to advocate for you - When you have a concierge care plan, we'll be your advocate. We'll work with your insurance company to make sure you get the coverage you need. We'll also help you navigate the healthcare system so you can get the care you need without any hassle.
You need to save time and money - With a concierge care plan, you'll have access to high-quality, personalized care. And, because we'll be coordinating your care and helping to prevent health problems from arising, you'll save time and money.

As an executive, you are always on the go. You have a lot of responsibility and often very little time to take care of your health. That's why it's so important to have a concierge care plan that takes care of everything for you.
At Connected Health, we offer a variety of services that can help you stay healthy, no matter how busy you are. We can provide you with access to primary care physicians, specialists, and other healthcare professionals who can help you with whatever you need. We also offer a wide range of fitness and wellness services, so you can stay in shape and feel your best. If you are in need of a concierge primary care, reach out to the experts at Connected Health for consistent, comprehensive care.
Connected Health in Wexford, Pennsylvania is a concierge primary medicine practice that believes strongly in putting the focus back on the patient. We connect our patients not just with physicians, but also with pharmacists, personal trainers, and registered nutritionists. If you'd like to learn more about our concierge care services or want to explore your membership options, give us a call at (724) 933-4300. You can also book an appointment online!